Family Camps
Memorial Day: May 27‑30, 2016
Labor Day: Sep 4‑7, 2015[Registration Form]
Camp Barakel offers your family 350 wooded acres including all the frontage on spring-fed Shear Lake. You may bring your own housing (50 camp sites are available in our RV park) or you may stay in Barakel's lodging. Those in the RV Park may do their own cooking...or eat in the Dining Hall.
Barakel's recreational facility is totally available to your family! Here are a few of the activities offered to you:
Swimming

Kayaks

Volleyball

Canoeing

Fishing

Teen Time Party

...and lots more!

Zipline
(ages 12 and up)
Chapel Times (2015)...
Memorial Day — Our Speaker for Memorial Day is Matt McAlvey, who has been on the staff of Parkside Church in Chagrin Falls, OH since 2001. His clear proclamation of the Word of God and his eye for application make him a favorite here. He and his wife Beth each came to Barakel as teens, and now have three boys rapidly approaching the teen years. Learn more about Matt here.
Kirby Huseby of Truth Alive Ministries will be speaking to children ages 7-11.
Labor Day — Our Speaker for Labor Day is Dr. John Barnett. John has been teaching the Word of God for more than 35 years of uninterrupted ministry. Born and raised in Michigan, he and his wife Bonnie have eight children, and now minister at Calvary Bible Church in Kalamazoo, MI. John has also travelled to more than 40 nations to teach the Scriptures. Learn more about John here and here.
Kirby Huseby of Truth Alive Ministries will be speaking to children ages 7-11.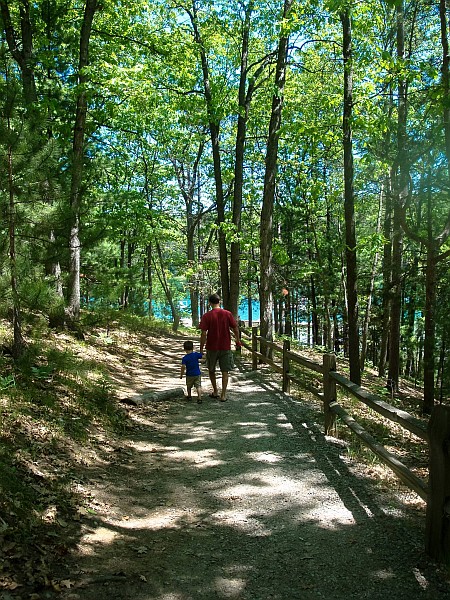 We offer separate classes during each weekend's chapels for children from newborn through age six. Each group will be cared for by our own resident staff and carefully screened volunteers.
Accommodation Options...
1) East Side Cabins & West Side Lodges:
Families of four or more may choose to stay as a family in one of our cabins/lodges. These offer one spacious room with bunk beds for as many as 12 people, plus your own indoor bathroom with shower. There is no cooking in these facilities, so meals need to be taken in the Dining Hall.
2) Rooms: (with bathroom) are available for families of less than four.
3) Your own RV unit or tent:
Sites for RV units & tents are available in our RV Park; 30 Amp electric hook-up at each site; no sewer hookups (dump station available).
2015 Fee Schedule — Memorial Day / Labor Day
Lodging and Program Fee (per person for the weekend):
Cabins/Lodges/Rooms: $70 per person
RV Park (RV or tent): $50 per person
Discount $25 for each child ages 3-8
Discount $50 for each child under 3
Dining Hall Meal Prices (per person):
$4 for each breakfast
$5.50 for each lunch
$6.50 for each supper and Sunday noon
Discount half the full meal prices for children ages 3-8
No meal charge for children under 3
Questions? Email us at Registrar@CampBarakel.org or phone us at 989-848-2279.