When you turn your vehicle on to the Camp Barakel road, have you ever noticed the entryway signs and wondered about the design on them?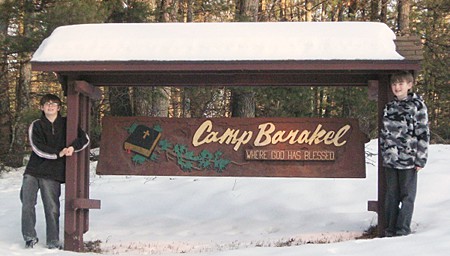 The pine bough with the Bible on it was drawn by a man named Gordon Donaldson, and recently we learned that he is still living. His testimony is an inspiration to us to become a Psalm 92:12-14 kind of man. If you take a minute to read his story, I think you'll be encouraged to make the Word of God more central to your own life.

For many years his artwork was used at the top of camp's letterhead.