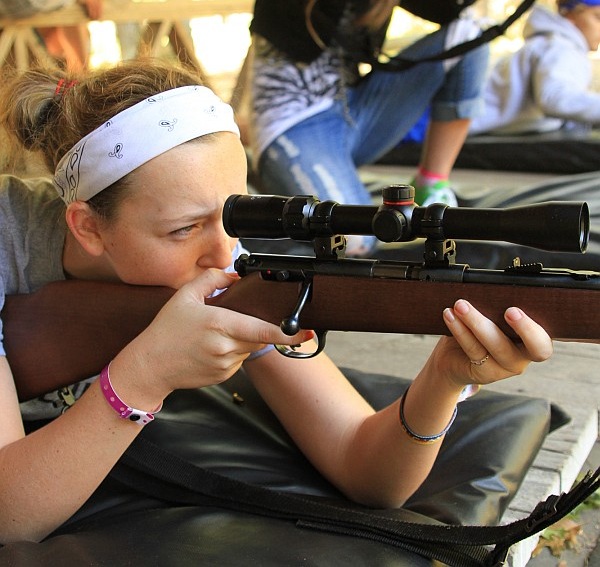 Target shooting has been a long-standing favorite activity here at Camp Barakel. Mothers and daughters, Fathers and sons, and high school campers all love aiming for the elusive bulls-eye. We take more than 30,000 shots at it every year! But we could use your help. For the past couple of years, we have been unable to purchase shells from our normal suppliers.
If you are able to purchase .22 long-rifle bullets in quantities of at least 500, and at a reasonable cost (preferably less than 8 cents per bullet) would you contact Lee Brown? We'll gladly reimburse you. Before you buy – please call us at (989) 848-2279 and ask for Lee. Thank you!
Thank you for your prayers for the Lord's work at Camp Barakel. This evening our last weekend retreat of 2013 begins!
We're also looking ahead to Winter retreats at Camp and are now accepting on-line registrations for all our relational retreats: Father/Son, Father/Daughter, Married Couples, as well as our College/Career retreat. Planning details for these are on our schedule page.
In addition, we are already registering youth groups for Teen retreats. You can download a registration form and find more information here.
"Brothers, pray for us." - 1 Thess. 5:25