He was our Camp Director from 1981 – 1987, and with sadness we mourn the death of Roger Williams, who died from cancer at age 67.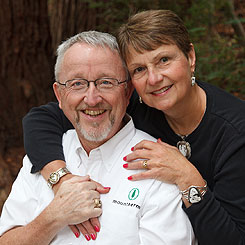 He now swims in the ocean of God's love.
There is a way to send Rachel a private message using this site:
rogandrach.net
Registration for each of our fall retreats is now open. Consult our Schedule Page for an event to attend. A downloadable registration form is available at the top of each retreat page, or you may choose to register on-line.